Japan - Far East Asia
Corporate Finance
6




Waseda Business School
MSc in Finance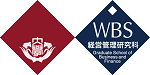 Program overview
This program does not require professional work experience at the time of admission. Students will systematically receive fundamental education to acquire the knowledge and skills required to work as financial professionals in the future. WBS faculty members are a dedicated team of excellent researchers and business professionals in the field. Faculty members provide high-quality classes full of practical knowledge and skills. The well-balanced curriculum enables students to learn comprehensively, obtaining a wide range of knowledge in economics, accounting, and other relevant areas. All academic work is conducted in English in a global setting with students from across the globe.
Curriculum (courses, subject modules)
Waseda Business School has designed a flexible curriculum that provides students with a solid foundation in business fundamentals while allowing them the freedom to pursue courses that align with their career strategies.
The core curriculum currently consists of the two categories:
Compulsory Core Course
The Compulsory Core Course consists of seven courses, all of which are required.
Mathematics for Finance
Microeconomics
Equity Investments
Fixed Income Investments
Statistics
Financial Econometrics
Corporate Finance
Compulsory Elective Core Course
The Compulsory Elective Core Course consists of thirteen courses. Students must take at least eight courses.
Derivatives Modeling
Applied Time Series Econometrics
Advanced Microeconomics
Comparing Financial Systems
Market Microstructure
Corporate Governance
Real Estate Finance
Mathematical Finance
Management of Financial Institutions
Venture Capital Financing
US & European Financial Systems and Institutions
Asset Allocation
Applied Microeconometrics
Asset Pricing
Risk Management
Derivatives, Structure Products and Insurance
*All of these are two-credit courses.
**A course summary can be seen from each link.
Students must fulfill the following requirements in order to earn a degree of Master of Science in Finance from Waseda University.
Be enrolled in the MSc in Finance Program (full-time) for two years
Complete and obtain 50 (or more) credits
Complete the Degree Thesis and pass the evaluation screening
Pass the final examination (oral defense)
Web Syllabus Search
Course syllabi can be found on the web syllabus search system.
Admission conditions
Required diploma(s) :
Employment opportunities & career impact